Realm of Battle Board = Desert Island?
Sorry this is such a massive forum-stretching image, but I thought it deserved it!

GW Bury has made the most brilliant use of the Realm of Battle Board for their Island of Blood demo-game table.

Normally I really dislike the skulls in the cracked ground, but when they are under water they look fabulous!

Brian painted everything that wasn't hill as the sea! Two or three different colours of blue, then several layers of Water Effects. The surf is PVA glue and Snow Flock which was also painted with Water Effects after it was dry.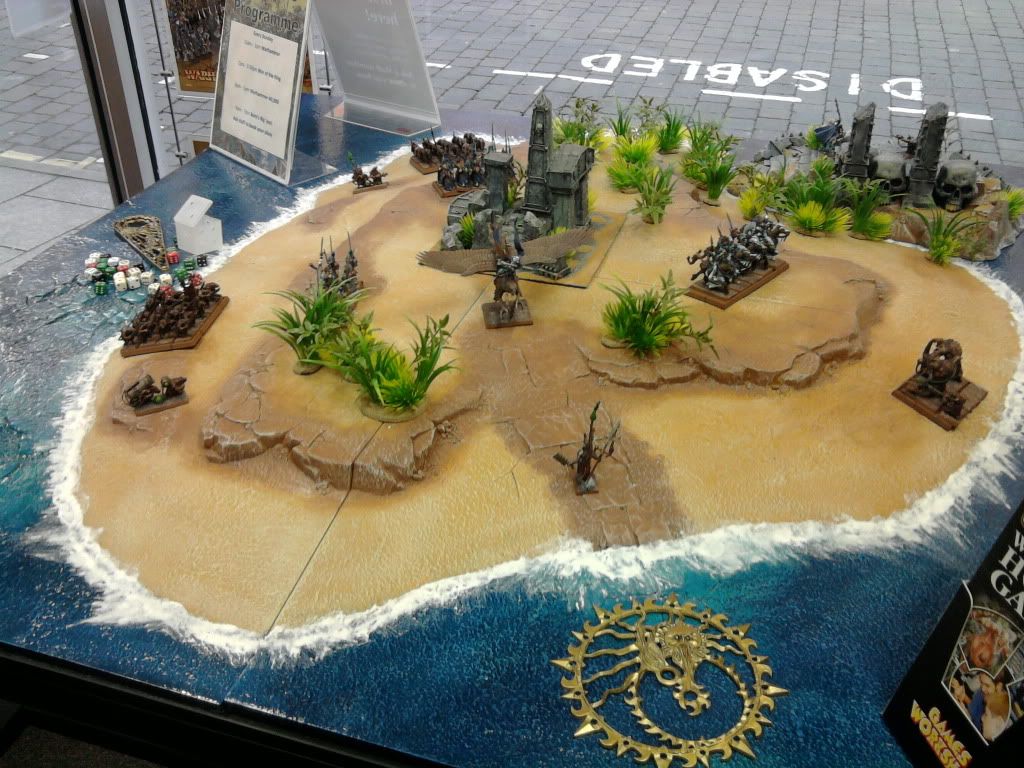 I really want to get a game of Mordheim with my Pirate Orcs on this table!!

It gets my top score of 5 Yaarrs!